| | | |
| --- | --- | --- |
| " | Cultivate the habit of being grateful for every good thing that comes to you, and to give thanks continuously. And because all things have contributed to your advancement, you should include all things in your gratitude. | " |
| | | |
| --- | --- | --- |
| " | Ends are not bad things, they just mean that something else is about to begin. And there are many things that don't really end, anyway, they just begin again in a new way. Ends are not bad and many ends aren't really an ending; some things are never-ending. | " |
Purpose
Currently, Kekkaishi Wiki has 801 articles, and still climbing. But its all thanks to the contributors who are responsible for where the wiki stands today. Even though, it is not as active as it once used to be, we still pay our heartfelt gratitude to all the users who have added to the wiki. Therefore, this page has specially been created to express how grateful we are to all the editors.
Comment
You can leave comments for this blog, the rules are simple, please be civil and refrain from writing anything hateful about the wiki as this project has a good purpose. And please do leave a comment to help us make this project successful. You can tell us about your experience while editing on the wiki, your views towards the Kekkaishi series, any article that you like the most, or anything at all.
Get To Know The Current Wiki
There are a lot of projects that have been completed or are under construction. Some of them are listed below.
Completed Projects
Under Construction Projects
The Wiki had no battle pages that gave the details of various fight of Kekkaishi series. Therefore, we are creating such articles.
Image Galleries are being created.
Low Quality images are being replaced.
Images are being categorized.
The Category of articles is being managed to maintain a proper tree structure.
Many new templates are being created and added to the articles.
How was your experience while editing on Kekkaishi Wiki?
What bothered you in the past while editing on Kekkaishi Wiki?
Did you like the Kekkaishi Series?
Once Again...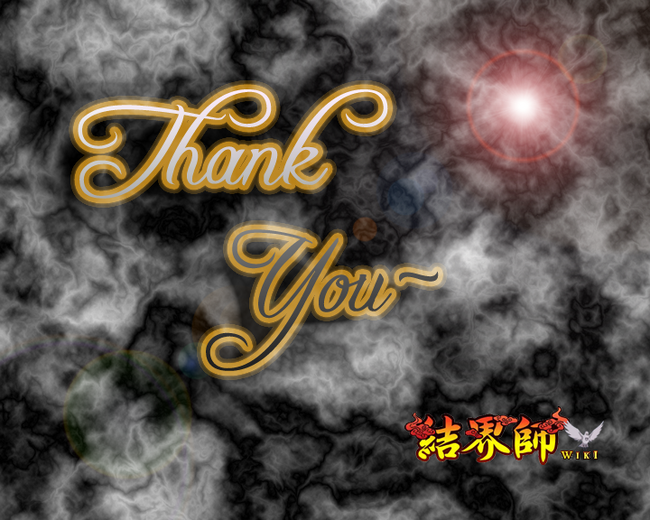 Community content is available under
CC-BY-SA
unless otherwise noted.